Products
Reinke Irrigation Systems
Why Reinke?
V-Ring Seal: Has a patented design that protects the seal from UV rays and elements.
High Strength Materials: We use high tensile strength steel that creates a stronger, lighter system.
Double Walled Tower Boxes: Protects critical electrical components and eliminates condensation.
Single Leg Tower: Less crop damage and increased durability.
5 Types of Pipe Options: Provided options for all types of water.
Remote Monitoring: Allows control and monitoring from a smart phone, computer or tablet.
Warranty
Wheel gears: 10 years / 10,000 hours
Center drives: 8 years / 8,000 hours
Reinke's V-Ring Seal: 25 years
Structural Components: (manufactured by Reinke 5 years)
Galvanized High strength steel and CN+ water pipe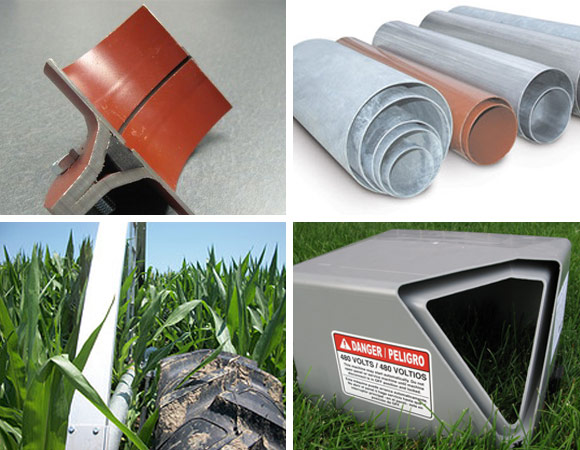 ---
Kifco Water-Reels
M-M offers Kifco reels sized from 1.1'' hose diameter up to 4.5''. Kifco is a premier hard hose manufacture with equipment for watering pastures, row crops ,sports field , waste water disposal and riding arenas.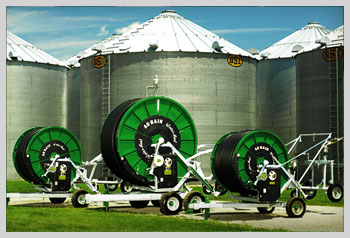 ---
Rainbow Manufacturing
M-M is proud to be a dealer for Rainbow Manufacturing who build quality reliable pumps to suite any need. Rainbow can custom build a pump which meets your specific specs. Products we offer through Rainbow are:
Diesel Power Units
Centrifugal Pumps
Irrigation Generator Sets
PTO Pumps
---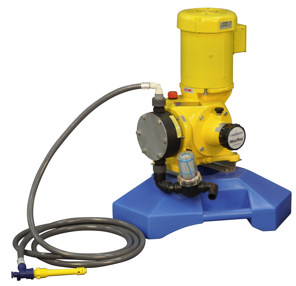 M-M offers the industries leading injector pump Agri-Inject. Injector pumps allow for application of fertilizers , insecticides , and fungicides through a center pivot irrigation. Giving the plant what it needs, increasing health and more importantly yields. Contact M-M for sizing of pump to fit your system and application need.
---

M-M is proud to offer Becks Hybrids for those who demand high quality seed with the best genetic traits available. When you purchase Becks from M-M we help you to find the right seed for your soil to bring forth the best yields. With Beck's 100% replant policy and their state of the art seed treatment program your guaranteed success with Becks and M-M.